Remote patient monitoring services for retinal diseases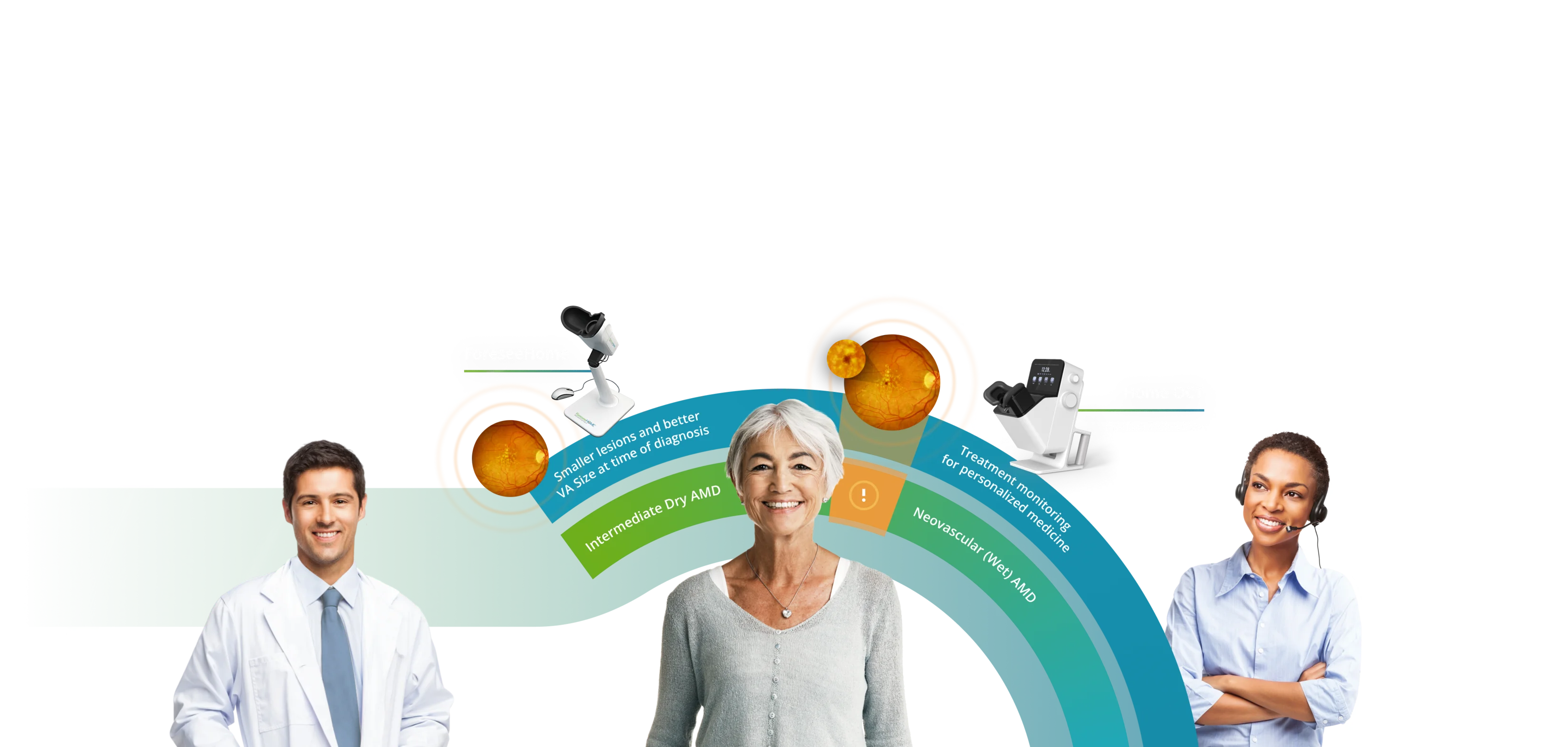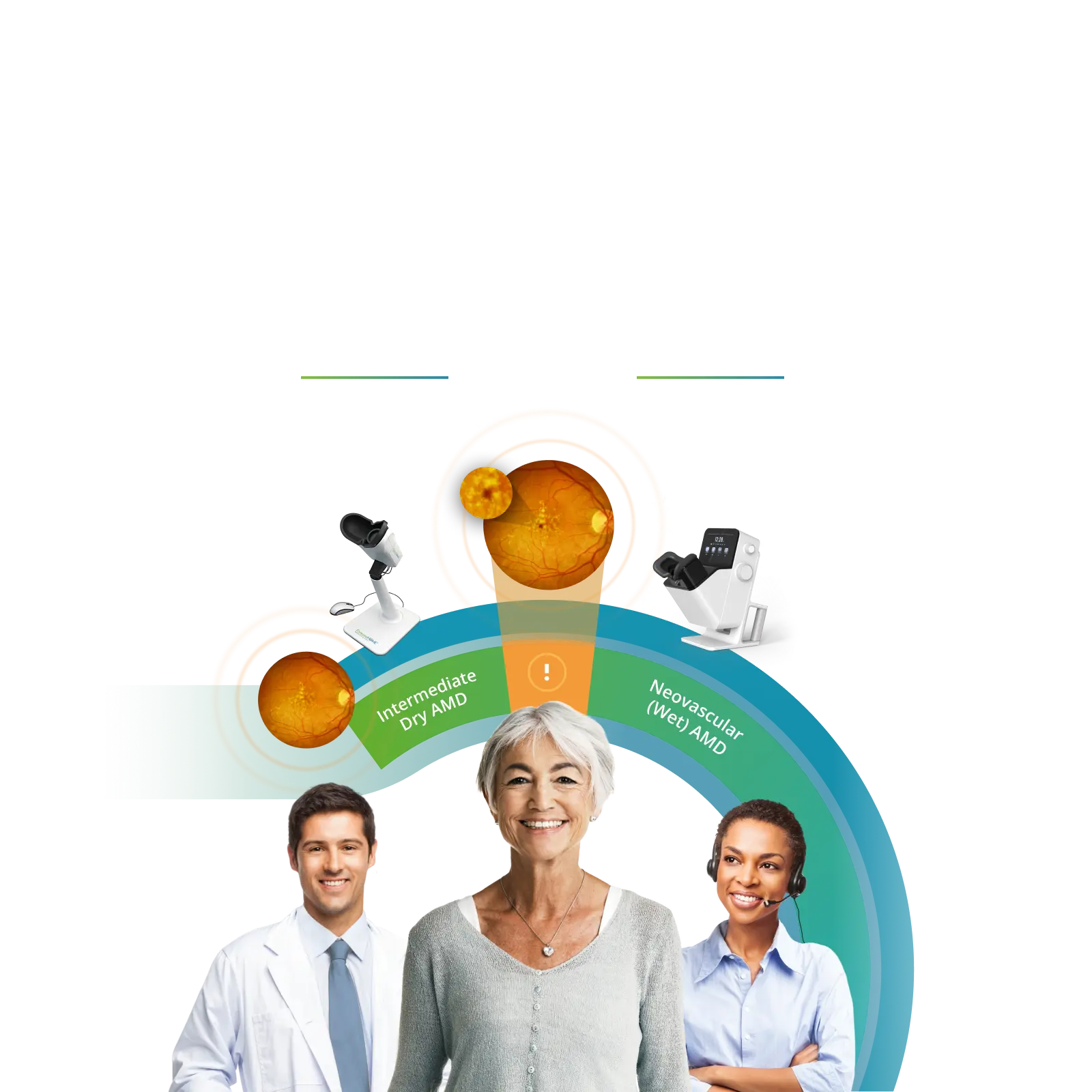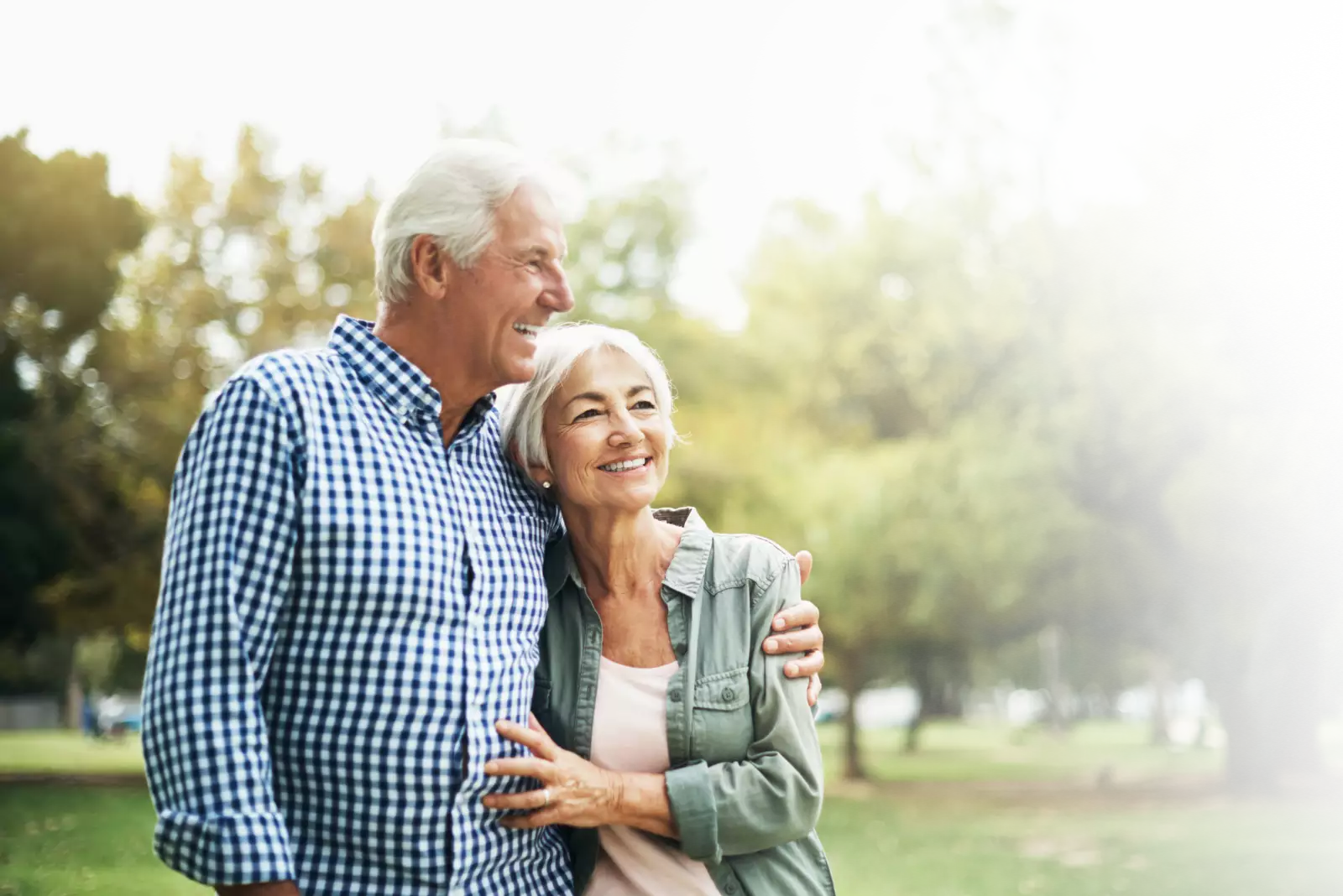 Pioneering a New Approach...
As a digital health company we are extending eye disease management from the clinic to the home, effectively and efficiently addressing the unmet diagnostic need in ophthalmology.

With a proven approach to home-based patient operated diagnostics and artificial intelligence (AI) enabled data analysis, we are advancing eye care with precision medicine.
The Challenge
One Size Does Not Fit All—Retina disease progression and treatment responses differ across patients and between eyes
AMD management is confined to the eye doctor's office, despite the acute onset and unpredictable nature of progression and response to treatment
Dry AMD patients are not diagnosed early enough to retain good functional vision once their disease progresses to wet AMD – only 34% of eyes retain driving vision at wet AMD diagnosis
Real world wet AMD treatment outcomes are poor compared to approval trials. Substantial under-treatment and subjective treatment timing are root causes of the discrepancy.