Home OCT & Notal OCT Analyzer
Notal Vision Sets Launch of Second Home-based Device
Notal Vision is set to launch its second product, home-based optical coherence tomography (OTC) for monitoring of retinal fluid accumulation in patients with retinal disease, Chief Medical Officer & Vice President of Medical Affairs, Susan Orr, reported at the Company Showcase 3 session at OIS@AAO 2017.
MaculArt Meeting
|
July 2017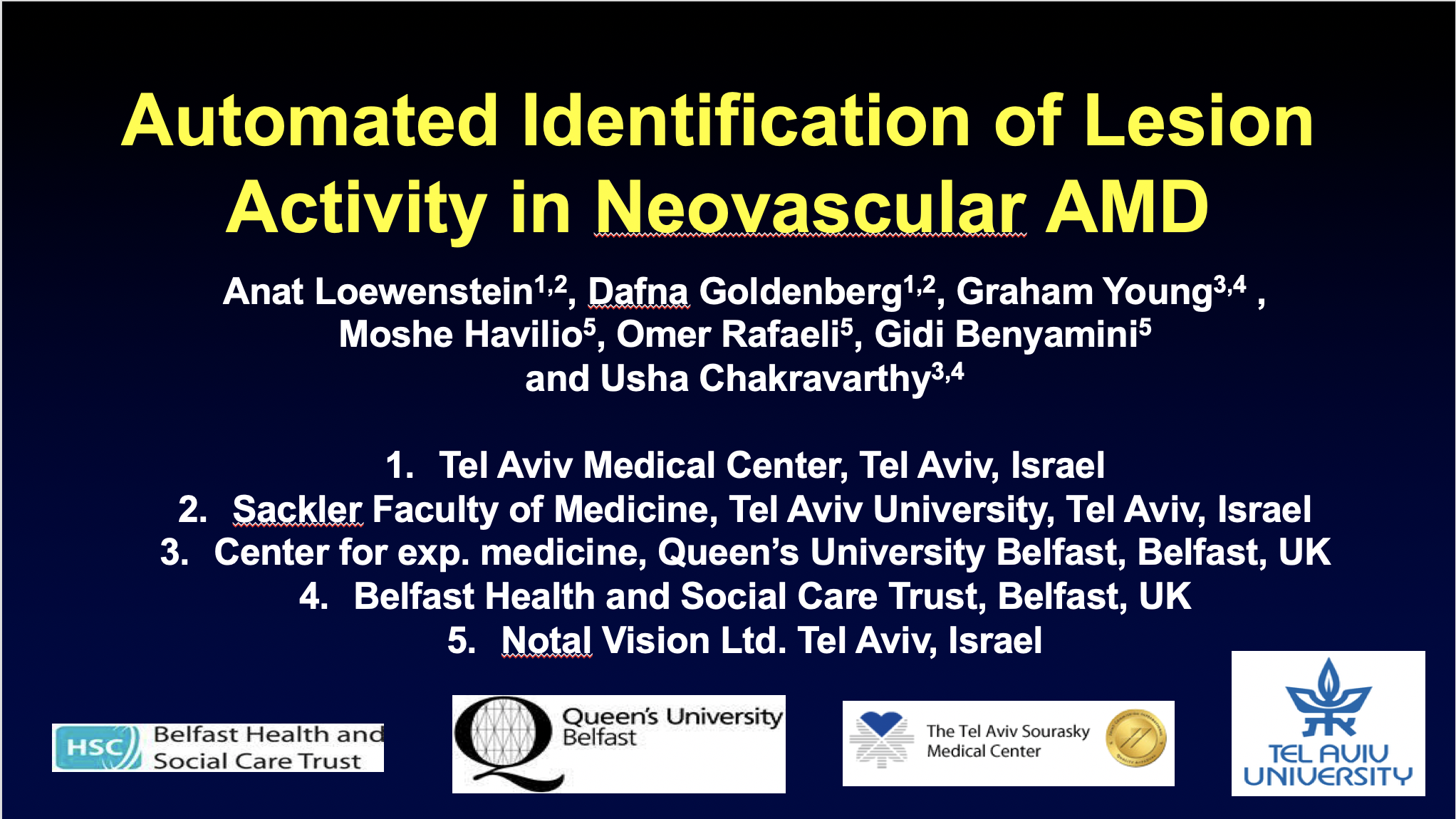 Automated Identification of Lesion Activity in Neovascular AMD
Anat Loewenstein, Dafna Goldenberg1, Graham Young3, Moshe Havilio, Omer Rafaeli, Gidi Benyamini and Usha Chakravarthy
Concordance between the NOA and the RS determination of lesion activity was extremely high. The level of discrepancy between the RS and the NOA results was similar to the NOA's mismatches. Our results show that automated delineation of the retinal contours combined with interpretation of disease activity is feasible and has the potential to become a powerful tool in terms of its clinical applications.
Load More
Media enquiries? Reach out to our Media Contact
Media enquiries? Reach out to our Media Contact